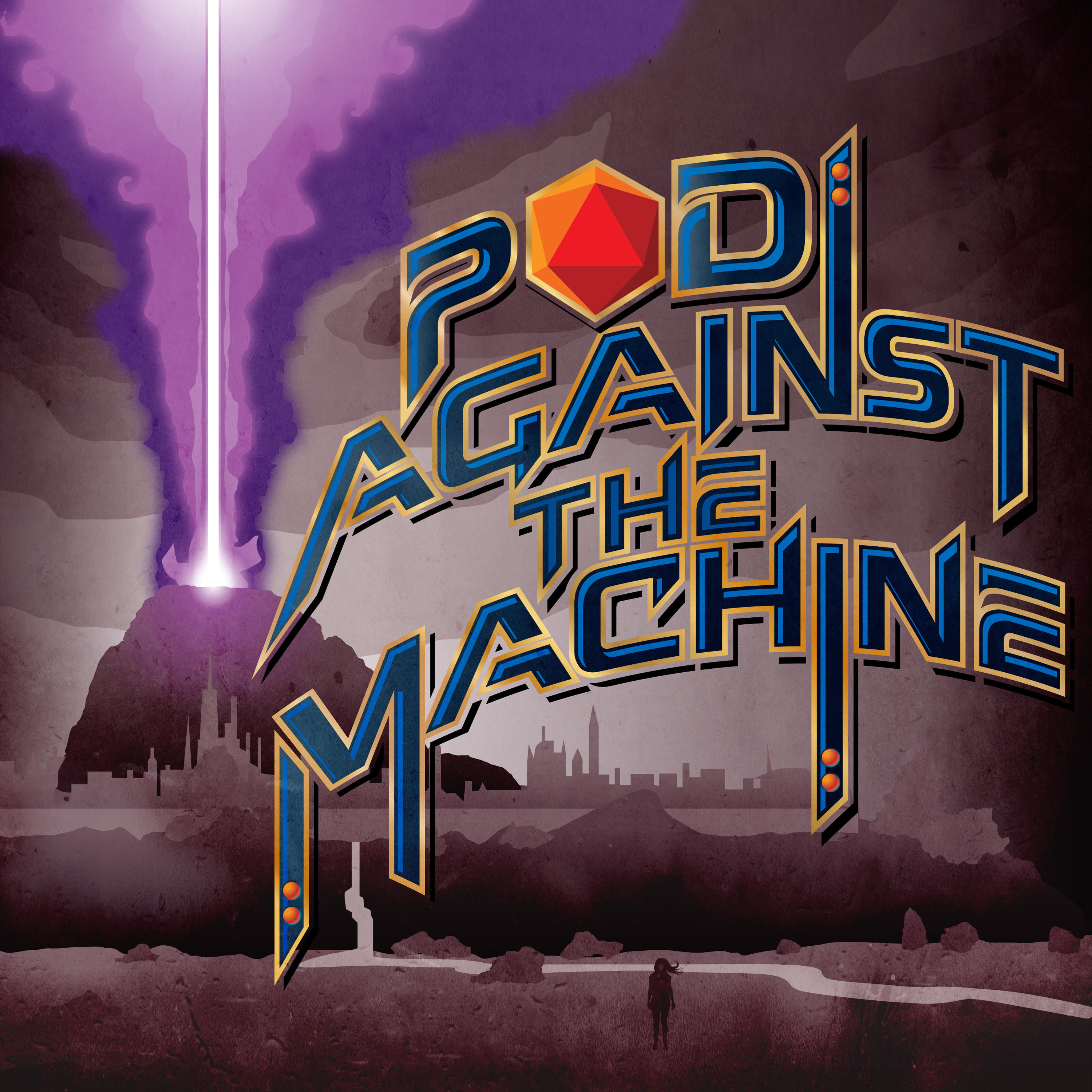 Welcome to Pod Against the Machine, the only Actual Play podcast that specifically mentions its opposition to the machine in the title. We're a ragtag group of five creating an epic story while playing through the Iron Gods Pathfinder First Edition adventure path from Paizo publishing. It's like Dungeons and Dragons, complete with wizards, monsters, and skeletons...but with an added bonus of evil robots and horrifying aliens, all tied together with our (hopefully) funny banter, interesting characters, and edge-of-your-seat action.
Episodes
Sunday Jun 26, 2022
Sunday Jun 26, 2022
Welcome to the first ever podcast version of the first ever Machine Learning Live!  Plus there's some bonus audio at the end, including the infamous Currycast and a little Q&A.  This episode is discussion of the remainder of the episodes from way back in 2021, when we were innocent and the Smilers were still a thing.
We've also still got a Patreon and a Ko-Fi, and they've got sweet sweet benefits and also you can help us get to our goals--we just hit our goal for bonus games, so stay tuned for Pathfinder 2e coming to an audio player near you!
AND Our Store is a thing, with all your t-shirts, tote bags, stickers and more!
Background music and sound effects:
Elf Meditation by Kevin MacLeod
Link: https://incompetech.filmmusic.io/song/5728-elf-meditation-preview
License: https://incompetech.filmmusic.io/standard-license 
David Renda - A Better Life https://www.fesliyanstudios.com/royalty-free-music/download/a-better-life/489
Music Policy: https://www.fesliyanstudios.com/policy
Email us at PodAgainsttheMachine@gmail.com
Remember to check out https://podagainstthemachine.com for show transcripts, player biographies, and more.
Stop by our Discord server to talk about the show: https://discord.gg/TVv9xnqbeW
Follow @podvsmachine on Twitter