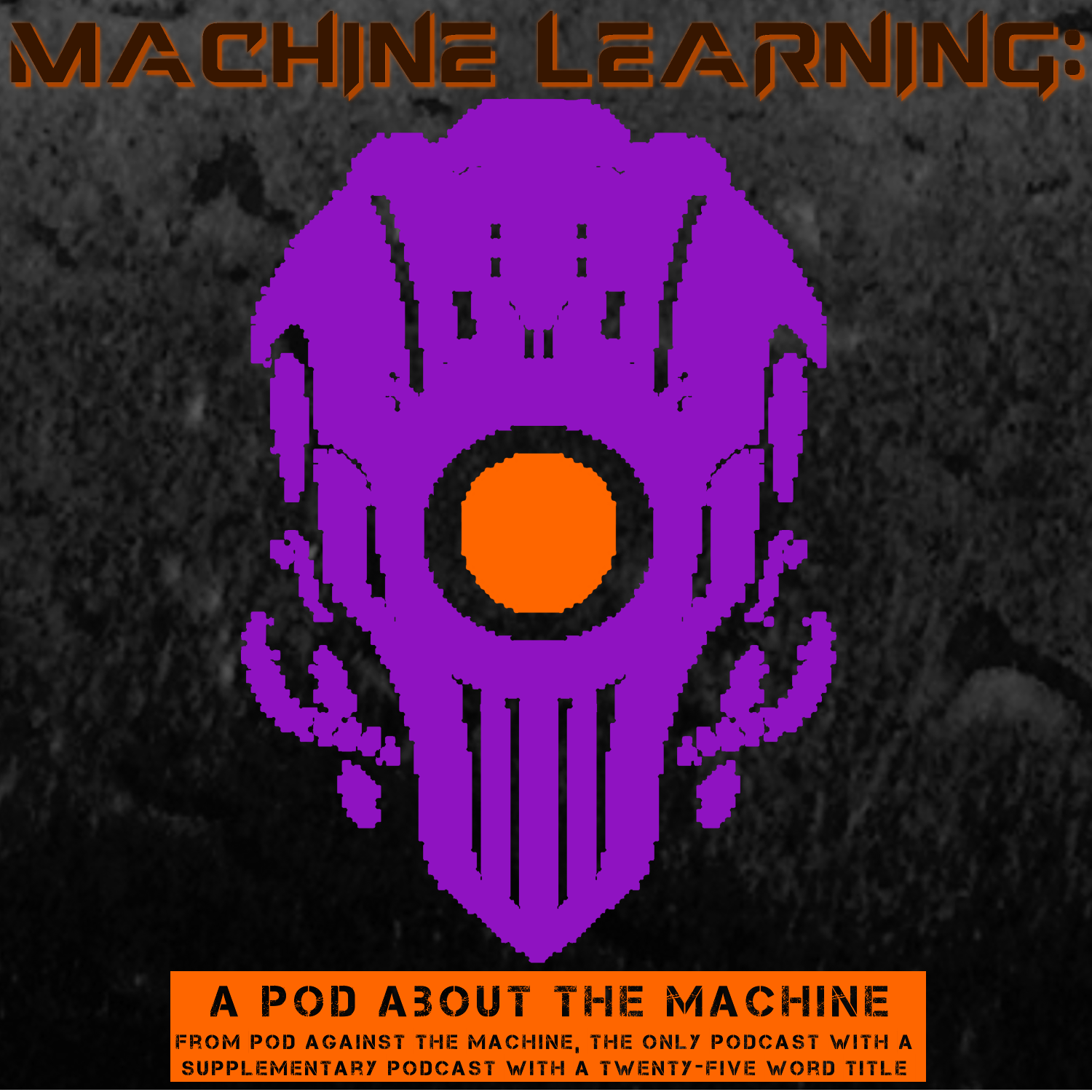 We're back with the third episode of Machine Learning: A Pod About the Machine, from Pod Against the Machine, the only podcast with a supplementary podcast with a twenty-five word title.  Well, Gero, Izzy, and Jeff are back, anyways.  In this episode, we unite behind D&D 4e as the perfect gaming system, and everyone gets a free shovel.
Background music and sound effects:
Music for Funeral Home - Part 11 Kevin MacLeod (incompetech.com)
Licensed under Creative Commons: By Attribution 3.0 License
http://creativecommons.org/licenses/by/3.0/
Elf Meditation Preview by Kevin MacLeod
Link: https://incompetech.filmmusic.io/song/5728-elf-meditation-preview
License: https://filmmusic.io/standard-license
"Monster Trucks" by AstrogentA
http://www.mediafire.com/file/kn52ip7d983cmf4/AstrogentA_-_Monster_Trucks.mp3/file
https://www.youtube.com/watch?v=xnFmmq5uC04
"Wildlife Music - Jungle Floor - Royalty Free" by Jonny Easton
https://www.youtube.com/watch?v=FtJ03-g83Yg
Email us at PodAgainsttheMachine@gmail.com
Remember to check out https://podagainstthemachine.com for show transcripts, player biographies, and more.
Stop by our Discord server to talk about the show: https://discord.gg/TVv9xnqbeW
Follow @podvsmachine on Twitter
Find us on Reddit, Instagram, and Facebook as well.