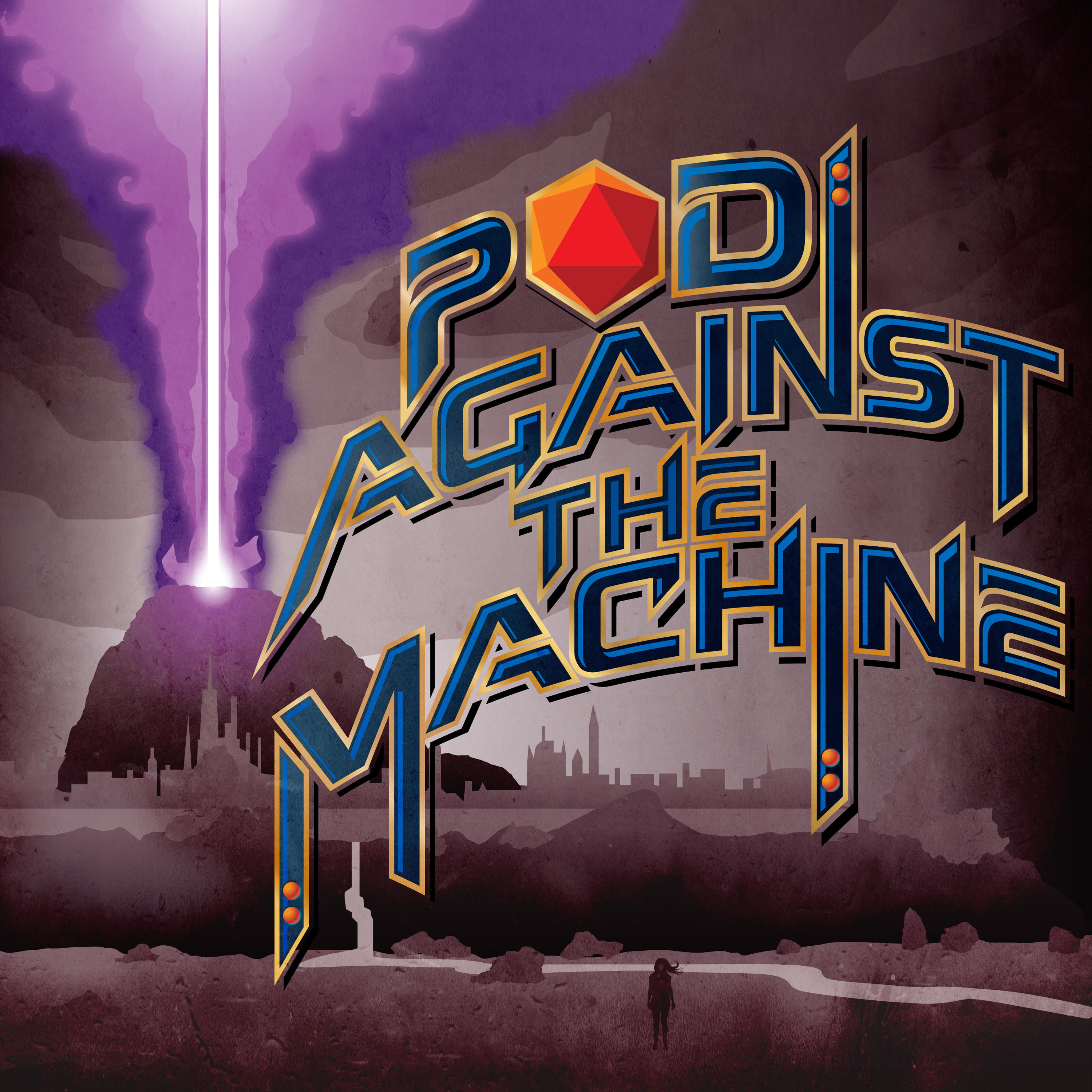 Welcome to Pod Against the Machine, the only Actual Play podcast that specifically mentions its opposition to the machine in the title. We're a ragtag group of five creating an epic story while playing through the Iron Gods Pathfinder First Edition adventure path from Paizo publishing. It's like Dungeons and Dragons, complete with wizards, monsters, and skeletons...but with an added bonus of evil robots and horrifying aliens, all tied together with our (hopefully) funny banter, interesting characters, and edge-of-your-seat action.
Episodes
Wednesday Feb 08, 2023
Wednesday Feb 08, 2023
What wonders could this ruin possibly still contain?  Probably no one important to the underlying plot.  I wouldn't worry about it.
THE BIG ANNOUNCEMENT
We're going to be playing Hopefinder at Third Party Kon with special guest GM Jason Bulmahn!  The creator of Pathfinder 2e and Hopefinder (a Pathfinder 2e hack) will be running the game he made through a one-shot he wrote on 2/19 at 2:00 EST (and whatever that time correlates to for you.  Wherever you are.)  We'll have a podcast version of it up later...but you're going to want to see this on the big screen.  Or the small screen.  The screen part is the thing I'm emphasizing.  Check out https://www.pf2events.com/schedule for more details, and all the other great events that are going to be part of this convention, and maybe check out some of the independent, third party content that's going to be showcased there!
We encourage you to check out our Patreon and/or Ko-Fi, as they've got sweet sweet benefits and also you can help us get to our goals--we're making great progress towards full episode transcripts!
AND Our Store is a thing, with all your t-shirts, tote bags, stickers and more!
Background music and sound effects:
Zombies!
Tabletop Audio
https://tabletopaudio.com
Huge Space Ship Interior Ambience
The Hollywood Edge
https://hollywoodedge.com
Torus
Zak
Email us at PodAgainsttheMachine@gmail.com
Remember to check out https://podagainstthemachine.com for show transcripts, player biographies, and more.
Stop by our Discord server to talk about the show: https://discord.gg/TVv9xnqbeW
Follow @podvsmachine on Twitter