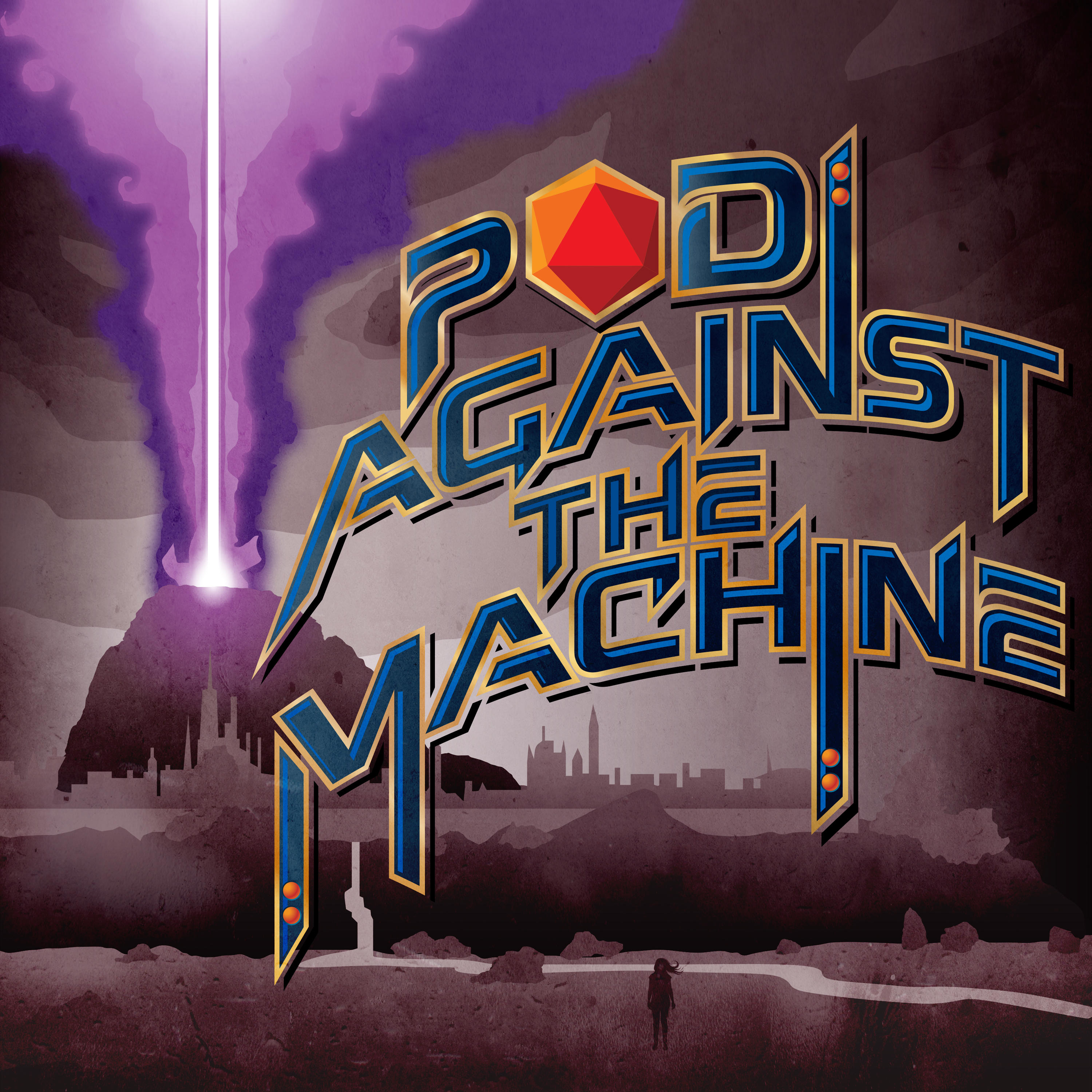 The Very Capable Four(?) have some decisions to make about how to move forward.  And what to do while Asher's gun is under construction.
Thank you to everyone who turned out for our fundraiser for Midwest Access Coalition!  We blew past our initial goal.  Here's that Tiltifylink, if anyone is interested:
https://tiltify.com/@pod-against-the-machine/pod-for-reproductive-health-access
Along with some other links for ways you can help in the wake of the Dodd decision:
https://donations4abortion.com
https://map.wewontgoback.com/?source=swingleft&utm_source=klaviyo&utm_medium=email&utm_campaign=scotus&utm_content=em_20220624_roe_s&_kx=gvu4of3pyOsACUVhl0mwipUdyAKeqjeU_mHXXlWHEso%3D.QDL2L6
We've also still got a Patreon and a Ko-Fi, and they've got sweet sweet benefits and also you can help us get to our goals--we just hit our goal for bonus games, so stay tuned for Pathfinder 2e coming to an audio player near you!
AND Our Store is a thing, with all your t-shirts, tote bags, stickers and more!
Background music and sound effects:
Leaving Home by Kevin MacLeod
Free download: https://filmmusic.io/song/4708-leaving-home
License (CC BY 4.0): https://filmmusic.io/standard-license
Artist website: https://incompetech.com
Small Marketplace
Sword Coast Soundscapes
https://swordcoastsoundscapes.bandcamp.com
Email us at PodAgainsttheMachine@gmail.com
Remember to check out https://podagainstthemachine.com for show transcripts, player biographies, and more.
Stop by our Discord server to talk about the show: https://discord.gg/TVv9xnqbeW
Follow @podvsmachine on Twitter
Find us on Reddit, Instagram, and Facebook as well.